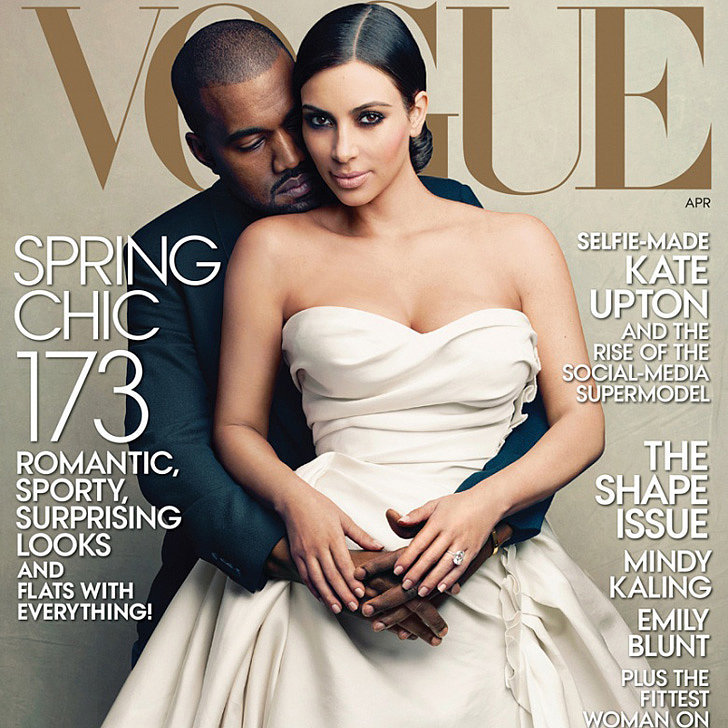 It finally happened after months of speculation, Kim Kardashion and her soon to be husband Kanye West cover the April issue of Vogue Magazine. Wow, that was my first reaction when I saw the news streaming in on twitter( Wouldn't mind if you would follow me
@KhanyaNgxabani
) This is issue is one of the biggest issue vogue has ever published according to social networks, this cover brings so much controversy. But KIMYE are so happy that they finally got to cover Vogue.. Kim K was so happy, remember this was the very first cover of her in Vogue so she had to be. Its a lovely cover even their liitle baby girl North is in here!
If this is any indication, we have a beautiful wedding ceremony to look forward to in France!
They have cutest baby ever!