Photo credit: DuJour Magzine
Is she the world's newest fashion 'it-girl'?
Lupita Nyong'o is sure making heat
waves in the fashion industry. This Kenyan Actress and Film Director has earned the position at which she is right now and has received well-deserved attention from her loving supporters and critics for her poise and her natural African beauty. She made her American debut in Steve McQueen's 12 Years a Slave as Patsey for which she received critical acclaim. During her debut she's achieved so much that she has won the Screen Actors Guild and Critics Choice Award for Best Supporting Role and was nominated for a Golden Globe, BAFTA and Academy Award for Best Supporting Actress.
Whilst her fashion sense is SO intriguing and always seems to be on everyone else's eyeballs.. she has quite a lot of Magazine covers under her belt of which includes Dazed, Confused and W Magazine and a MAJOR fashion campaign with MIU MIU. So it would be really stupid for me to say that she's not the world's newest fashion 'it-girl'. And that's definitely something that will forever be this break-out star is definitely on the money!
MIU MIU Fashion Campaign Editorial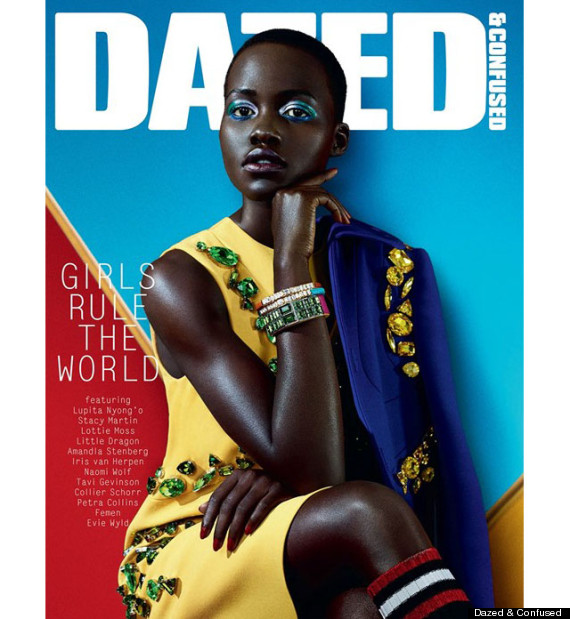 Dazed and Confused
VanityFair Magzine
W Magzine